The company has specialized in punching and cutting all kinds of materials for more than 50 years (leather, plastic, metal, rubber, wood, etc.).
It uses all the conventional and new techniques that allow to create various shapes, designs and sizes.
The main tasks as a production employee are:
– Cutting of different types of materials (leather, plastic, metal, wood, rubber, etc.).
– Stacking and packing.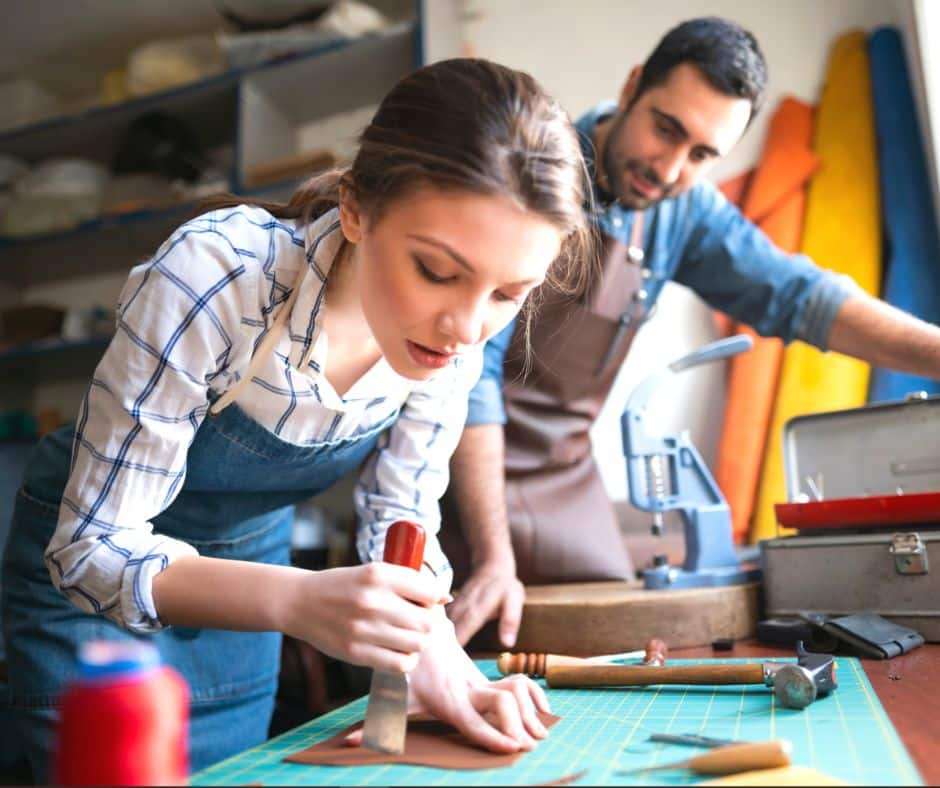 Offer conditions:
Salary: €11.45/hour.
Additional information about wages and overtime:
After 40 hours of work per week – 133% extra.
Schedules:
First shift: 07:30 – 16.00.
Second shift: 14.15 – 23.59.
Two 10 minute coffee breaks.
Requirements:
Intermediate English communicative level.
Precision in work with a high level of labor demand.
Good physical condition: be able to work on your feet all day.
Ability to work flexible days and hours with no exact end time.
Effort and motivation
100%