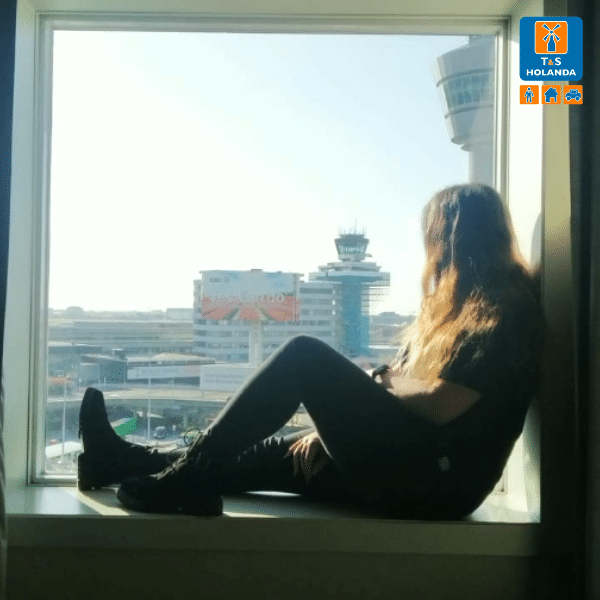 Many times, our circumstances make difficult for us to live the life that we want. Sometimes, without realizing, we find ourselves immersed in a world of responsibilities, obligations and demands, that make us forget the most important thing in life: happynes. That was exactly what was happening to our candidate Maria, or Angy, as she likes to be called. Angy was, with her age, having to be in charge of her elderly relatives, and she was constantly overwhelmed, without feeling any kind of personal development. Angy, needed a change that could allow her to live again.
That change came from the help of our other candidate, Patrick, of whom he was a friend and who told him about his fantastic experience in the Netherlands thanks to TensHolanda. Angy didn't think it twice, and fascinated by Patrick's comments, decided to contact us and leave her monotonous life. At first, she doubted that the experience was really that pleasant, but she trusted the Patrick's positive comments. Quickly, our recruiter Yan took care of her case and in no time Angy arrived in the Netherlands thanks to TensHolanda.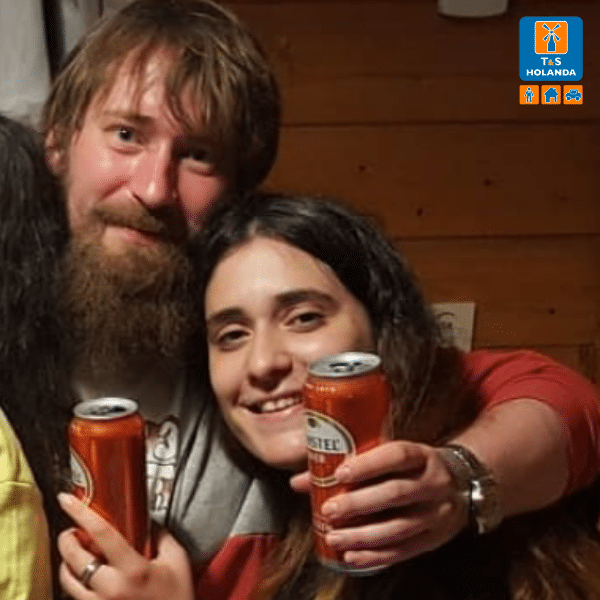 Since her arrival, Angy has told us that everything has been wonderful. The plane trip was very pleasant, and in the quarantine period he met two Spaniards and two Poles, and together they have created a group of friends in which they are all very close, so much so that they want to go live together. With them, Angy has practiced English, and has known new cultures and felt very protected since she arrived. Also, it was the first time Angy had left Spain, and she is fascinated. She tells us that she loves Holland, that it seems to her "a paradise", "a movie site", she said verbatim.
At work she is delighted, it is true that although she admits that sometimes she is a little tired, she explains to us that what has surprised her the most is how different the job is with respect to Spain. She feels much more valued, more respected, and very cared for. She says that she needed to live a work experience like this to know new job prospects, because without a doubt they make you open your eyes a lot. She also has days off in which she takes the opportunity to rest, get to know the country and be with her new friends there, which she says are the best of this experience.
Angy is happy, she has hardly any complaints, except that she wants to be transferred as soon as possible to an accommodation in Waalwijk with her friends and to speed up the process of obtaining a bicycle so that she can start touring the country with her. We are sure that will be in no time.
So, in conclusion, Angy recommends her experience to the maximum, she says that it allows you to discover a lot of new sensations and that it is definitely worth it. In fact, she intends to stay a long time there and even talks about possible plans for future of permanent staying in Holland. Hopefully that is the case, and we're sure that she will continue doing so well.