The company has experience in taking care of any commercial object both internally and externally.
Their services range from window cleaning to facade cleaning to graffiti removal.
The main task for you as a cleaner in this company is:
Cleaning of different companies in small teams.
In case there is a good connection between the employee and the company, there is the possibility of working for a longer period of time!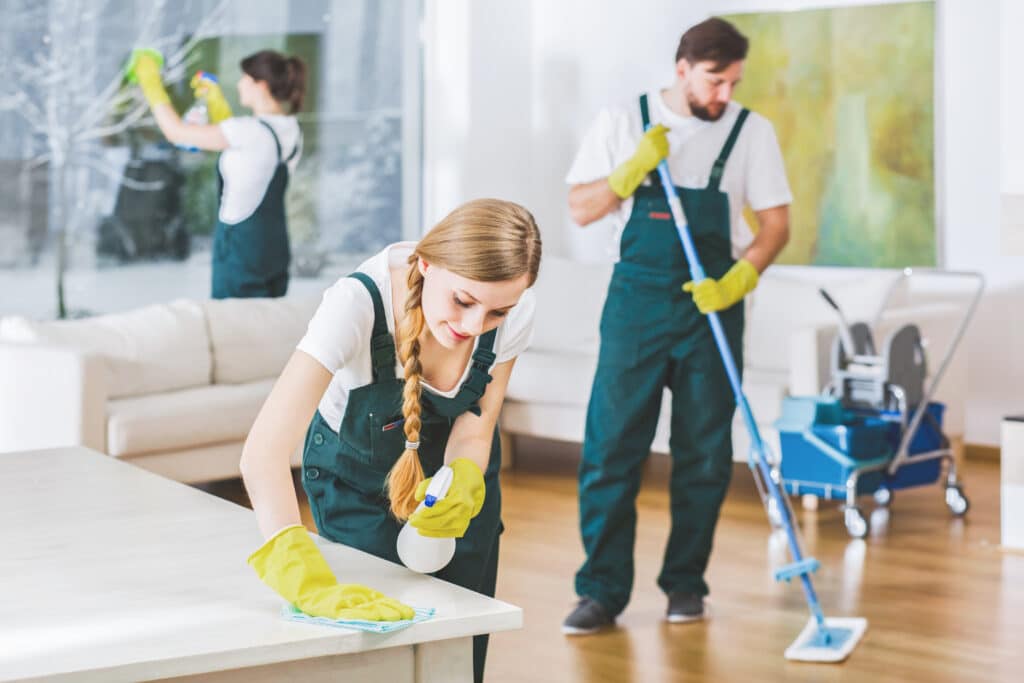 Offer conditions:
Salary: €11.27/hour.
Additional information about wages and overtime:
After 8 hours of work per day – 125% extra.
Weekends and holidays – 150% extra.
Schedules:
Morning shift: 07:00 – 13.00
Afternoon shift: 17.00 – 21.00
Travel aid: up to €130/month extra, if you live more than 10 km from work.
Requirements:
Precise work, with a high level of demand.
Don't be afraid to do a job that involves dirt.
Physically fit, to be able to work on your feet all day.
Flexible person, for work in two shifts.
English level: B1 or higher.
Motivation and flexibility
100%