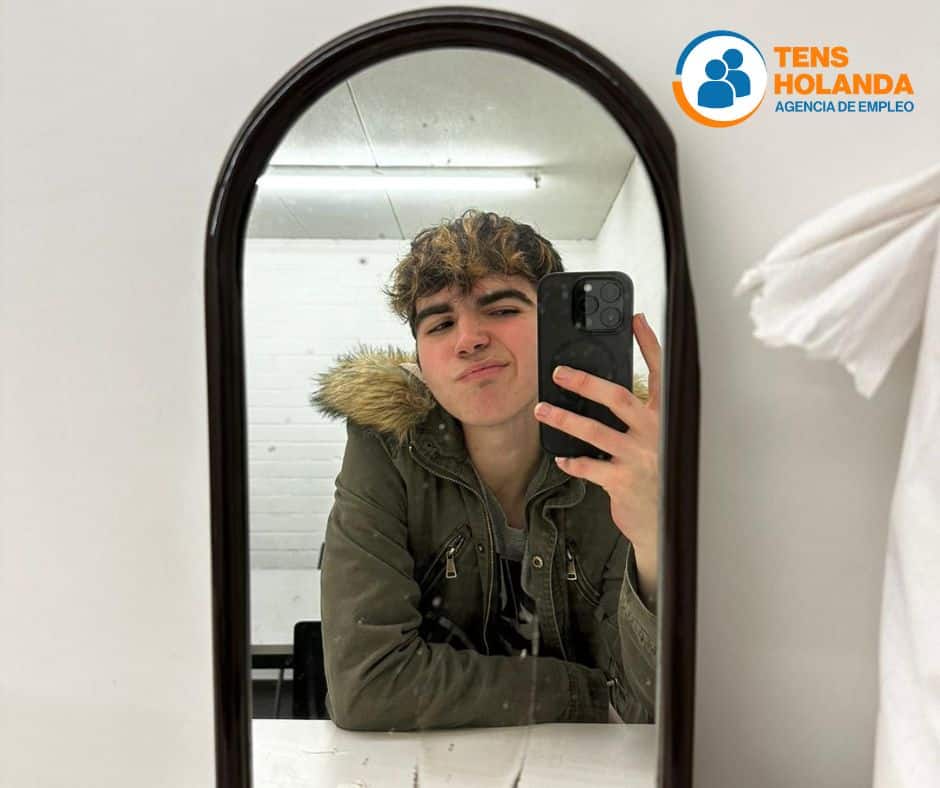 I didn't want to start working in the Netherlands at first. I was looking for some jobs in Spain and I came across this opportunity while browsing InfoJobs. It seemed like a great opportunity and I didn't hesitate twice. My main motive was to become independent and make a life for myself. I had once thought about working abroad, but I never thought I would end up in the Netherlands. I also looked for opportunities in Portugal, but it didn't really convince me. Before coming here, I had never been to Europe, only to France on a school trip. The desire to get to know the world, and more so the north of the continent, pushed me to make a decision and now I am here; in the Netherlands.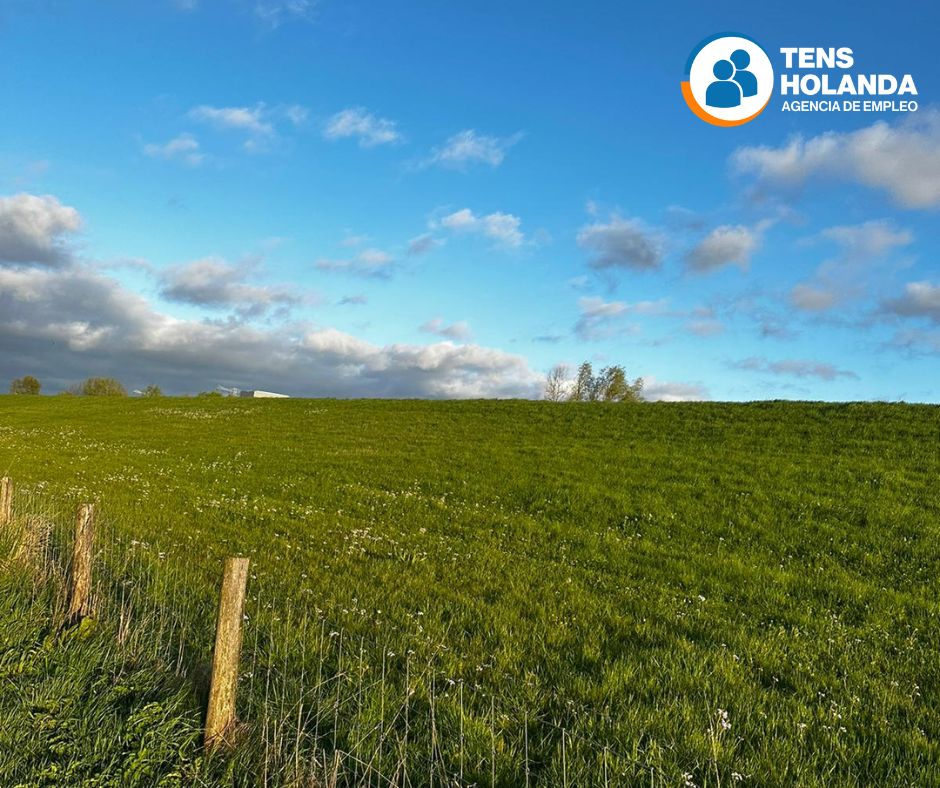 It all seemed like a very fast process to me. This made me a bit suspicious, so I started looking for information about TENS Holanda. I got to their website and read a few experiences of people who were already in the Netherlands. This is very helpful, because this is what makes you realise that the experience you will have will not be just any experience, but a life-changing experience that will help you in the future. In the experiences people manage to touch your heart and encourage you to make the decision. I recommend it to people who are reading me, because without it I might not be here telling my experience. I also have a page that tells you if websites offer fake products or are a scam. I decided to be safe rather than sorry, and put TENS Holanda in the search engine. It told me that I could trust the site. With this I was no longer suspicious and I was completely convinced to start writing a new chapter in my life.
A lot of people have asked me about my goals when I started the process and this was to explore who I am and to develop myself. I think it is a very important process for everyone. Living different experiences and getting to know yourself in the end brings something positive: it builds confidence and a certain attitude that is often necessary in the world of work.
The beginning of the process was very good. Helena's presence as a recruiter made me more and more confident. The security that Helena creates in you often makes the difference and any doubts you have about the process are dispelled when you have the interview with her. Already on my arrival in the Netherlands my expectations were far exceeded. The accommodation, which was something I was worried about, was great. I had a single room for a few days until they found a roommate. Sharing a room was no problem, sometimes even beneficial as you have someone to talk to and get to know each other. The job always delivers. I work five days a week and although sometimes the production level drops, I always have something to do in the company. The treatment, the accommodation and the job was so pleasant that I recommend TENS Holanda to everyone I know whenever I get the chance.
The beginning, as always, was a bit difficult, but I got over it and it didn't take long for me to enjoy it. My accommodation is in Workinn, a kind of residence for the employees of TENS Holanda. It's quite a lively place. Many of us know each other and from time to time you meet people for a drink or a chat. The first week was a bit difficult for me, because I had financial problems and that always makes you rethink everything. Luckily this was just a phase, because after that, I started to feel much more comfortable with everything. The people you meet are super nice and they manage to create a family atmosphere, which in many cases is necessary. I owe a lot to English. It has opened up a world of cultures and humanity.
In my job I enjoy it a lot because I always have things to do. There are times when production goes down, I clean the environment. I don't like that, but it's like everything else, there will always be something that wasn't in our plans, but that doesn't mean we're going to stop everything. In the breaks we have, you can feel the good relations that exist in the work environment. As I am a bit more reserved, I don't usually take part in them, but I always listen to my colleagues to get to know them better. The interculturality that exists in my company is great, but I am very grateful to have Spaniards around. With them you can express yourself without any linguistic wall limiting you.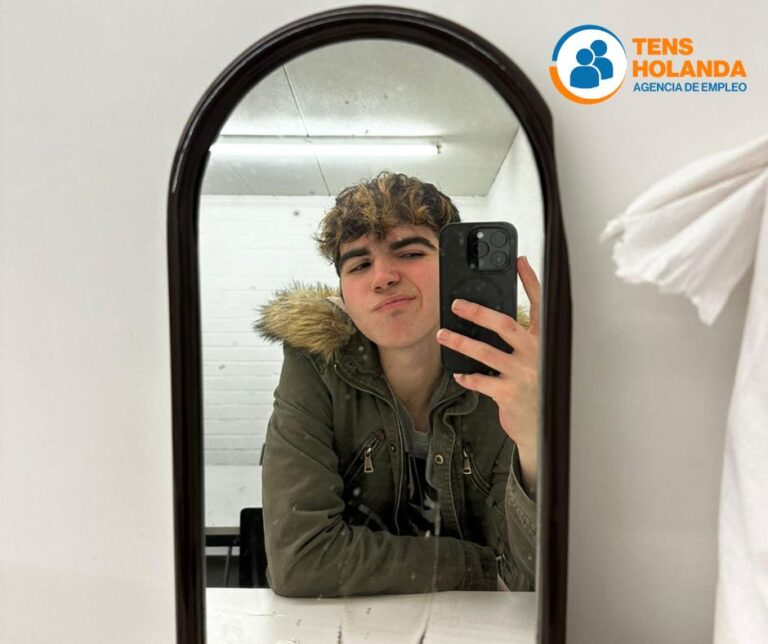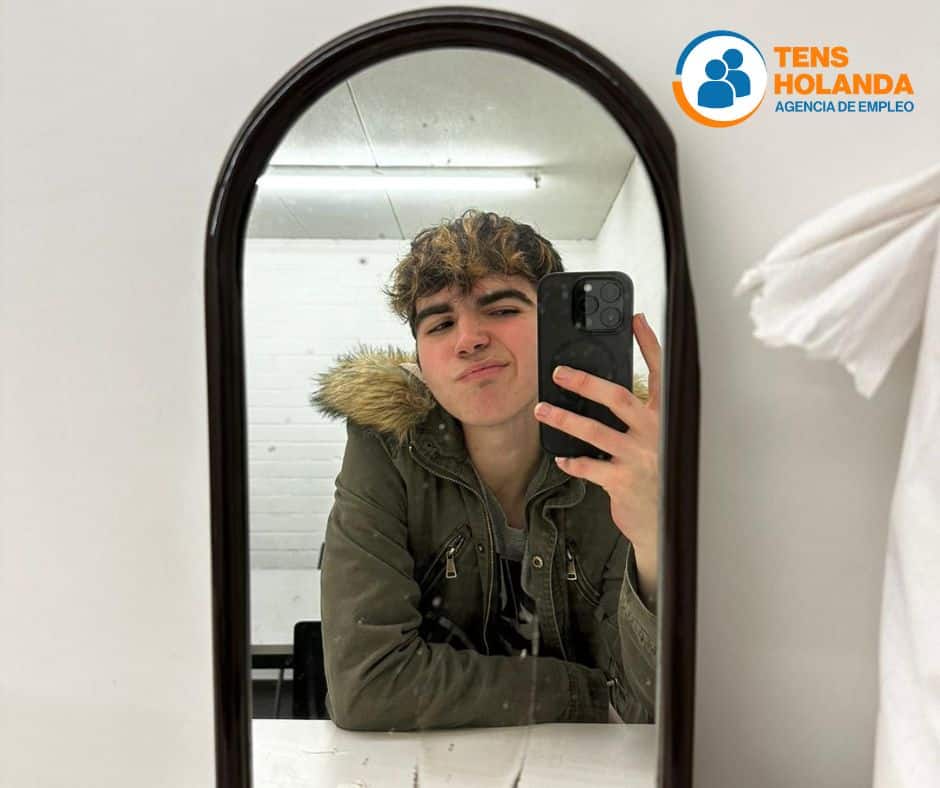 I always walk everywhere. I love walking. I always walk to work, even when I was offered a bicycle, I turned it down because I saw it as something useless for me. What I wanted was to walk. Also the proximity of my home to the river makes me go out on my days off to get to know the surroundings. It may seem strange to you, but I had never seen swans before, and this river has a lot of them. They mix with many varieties of ducks and I love being able to see all this. This may be my favourite thing to do since I have been here. Walking and having time to think about my own things while watching wildlife… It's priceless. Then there is the architecture which I love. The houses are so cute that they don't go unnoticed. The peace that this activity gives me is more than recommendable, just like coming here to Holland. I can only thank TENS Holanda for the opportunity they have given me. It is something I will never forget.