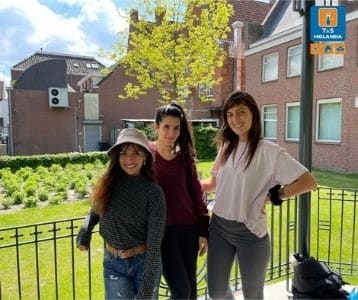 Tired of the heat and the bad working situation she had in Spain, Joselyn, the candidate of our story today, has decided to change her life and start a new one in Holland, thanks to TenS Holanda. This is her story!
At 24, Joselyn's life in Palma de Mallorca was a bit monotonous and simple. Like many young people, her work experience was interrupted by the pandemic crisis and tired of the Spanish system and the conditions it offered her, Joselyn felt the need for a change in her life. That change came from the hand of a friend of hers, who told her about the fantastic experience she was having in the Netherlands, and that's how Joselyn came to us, being Elena (Recruitment Consultant at TenS Holanda) in charge of designing the whole his experience. Joselyn, seeing that both stories coincided, Elena's and her friend's, decided to give this experience with TenS Holland a chance.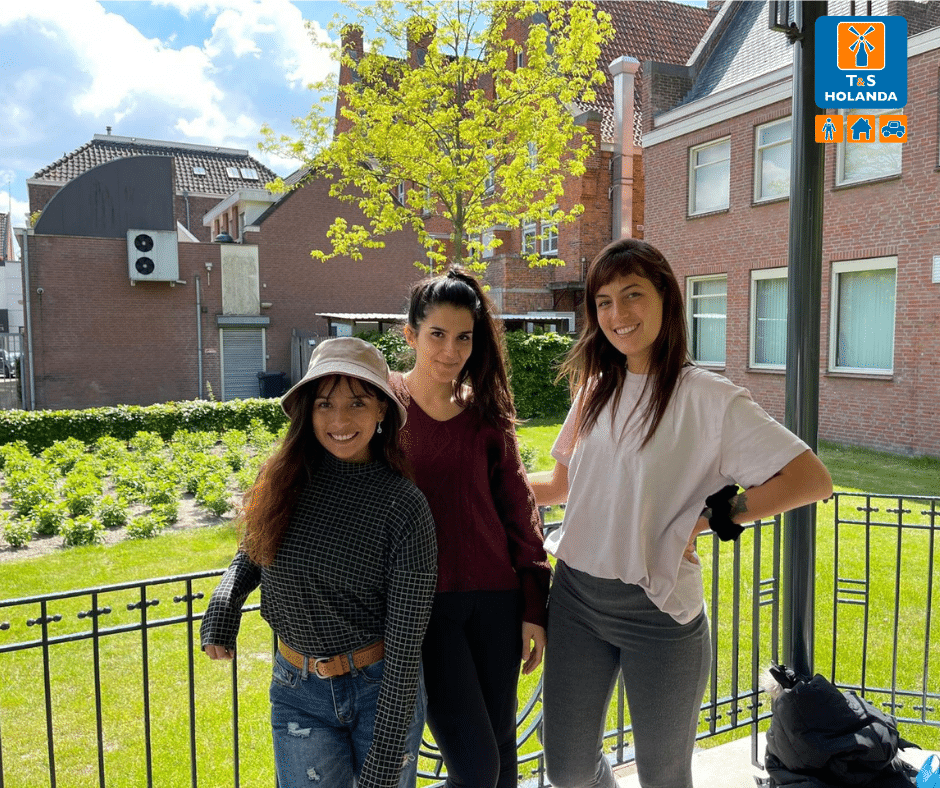 Thus, she took the positivity that characterizes her and embarked on her journey. She was undoubtedly very anxious and looking forward to what she was waiting for, although let's be honest, she had a slight fear of unknown things, which is quite logical. However, this feeling quickly disappeared, because since she arrived, except for a small incident on the first night, everything has been fantastic. Joselyn tells us that although she has a somewhat lonely personality and enjoys having fun with herself, she felt accompanied at all times, both by colleagues and by the friends she met there with whom she made a great friendship, as well as by Elena, who took care to make her feel covered and supported at all times.
What she likes most is work. She explains that she has nothing to do with Spain, that you learn a lot and that, although there are moments a bit more intense, her company takes care of listening to you, assisting you and always helping you. She acknowledges that every day is an adventure and that she never knows exactly what will happen, but explains that this is part of the experience, of the amount of training she is getting, because it also rotates in different positions, which makes it very bearable. In addition, she tells us that the atmosphere is very quiet, even if like in all places there is everything but she takes it with an excellent philosophy.
In her spare time, she Joselyn takes the opportunity to take her bicycle and go for walks in nature and in Waalwijk, enjoying the Dutch landscape. In addition, she and her friends went to see some cities she fell in love with, especially Rotterdam, which she remembers as a beautiful place.
So, she Joselyn explains to us that although she misses the sun and Spanish food, she has no plans to return anytime soon. He wants to continue living the experience and continue his journey through Holland, thanking TenS Holland for facilitating and ensuring this change he recommends, because you not only learn to live in a different way, but grow personally, leaving your area of comfort and gaining a lot of autonomy.
So, we are very happy to know that Joselyn still has a long way to go in the Netherlands and that it was all thanks to TenS Holanda. And you? Wouldn't you like to have an experience like Joselyn's? Contact us and change your life in the Netherlands!