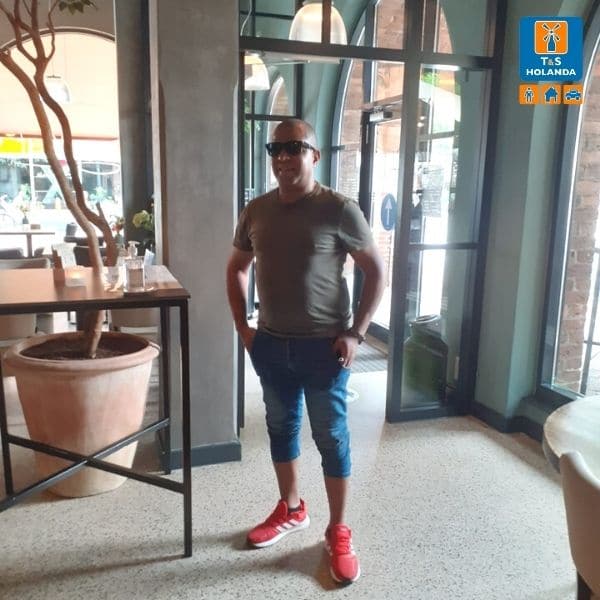 There are people who, until they find their place, need to know many. Something like this happened to José Engracio, our candidate of today's history, with a more than extensive working history abroad, who sees Holland as his decisive home. We tell you the story of him!
José Engracio had already worked in Germany, Austria, England, where he met his wife… However, all these places did not suit his personality and character, he needed another place: and this was undoubtedly Holland. José Engracio wanted to move to the country of tulips and canals, and thanks to a Facebook group he found one of our offers, he decided to apply and that was how, thanks to TenS Holanda, he realized his desire to move to Holland.
Since he arrived he has felt comfortable with him. His strong personality and his vast work experience abroad were the perfect allies so much so that from the very first moment he took the experience with all the positivity in the world. Undoubtedly, this helped him a lot, making the job very bearable, even though he had some initial problems.
He explains that he feels very comfortable in the accommodation, where he tells us that he has his own room, and that he shares his kitchen, bathroom … with other colleagues with whom he gets along very well, and who coexist a lot pleasant. In addition, when he does not have to work, she takes the opportunity to take her bicycle and visit the surroundings of Waalwijk and many of the towns in the area. He is in love!
So, little by little, José Engracio adapted to the experience, showing how his age, 47, is not an impediment to having a good experience like this. Now, his efforts are to visit his wife in England, who she admits to miss her. We are sure you will be successful!
For all this, José Engracio recommends this experience, because he ensures that it is worth it and that it allows you to discover a wonderful country. We are very happy that you are so satisfied! And you? Wouldn't you like to have an experience like José Engracio's? Think no more! Live a unique experience in the Netherlands at the hands of TenS Holanda.