I was going through a rough period in Spain and was looking to turn my life around. My cousin was working in the Netherlands and recommended me to follow her footsteps in search of job opportunities in the Netherlands. I'm here since a month and a half and really want to continue living this experience for much longer.
The arrival was a bit difficult, but I liked the treatment i've received from the employment agency and am very happy with the accommodation. 
My main goal is to save money to be able to pay for my studies and become a flight attendant. 
I also really want to improve my English. Before I arrived in the Netherlands I had a very basic level and I can already see that i'm making significant progress. 
At the beginning I was very embarrassed to speak in public, but now I'm feeling more confident.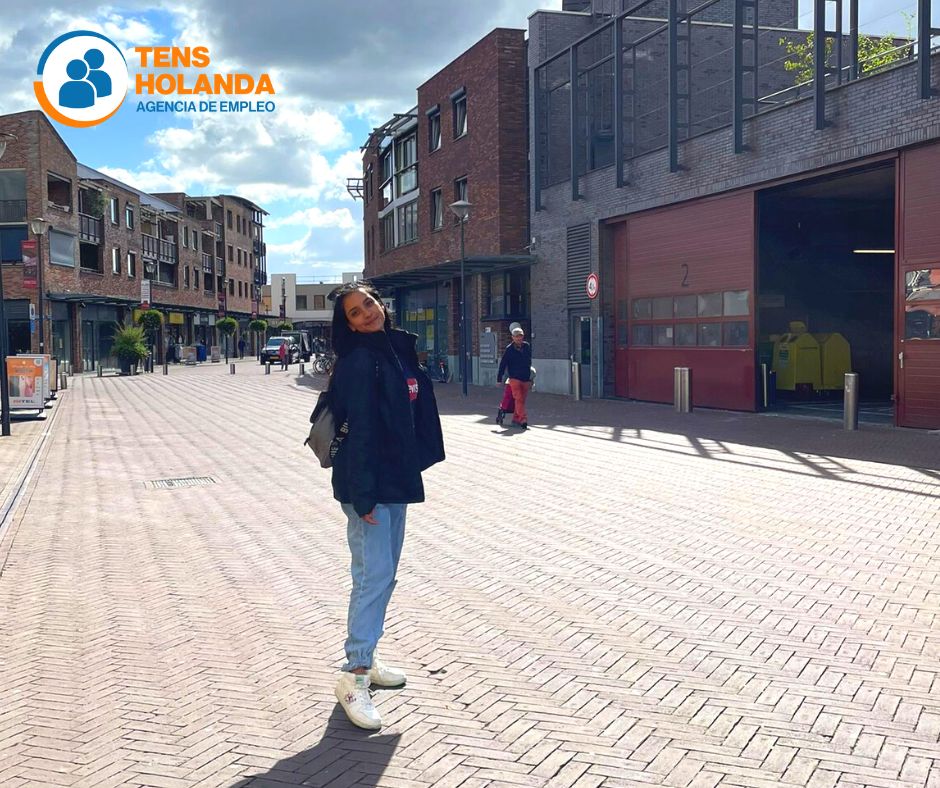 Regarding the job:
I like the work and it's easy. There are many colleagues from all over the world and you get used to the tasks and the fact of working with people from different cultures.
I work on a picking department, where you have to walk a lot and be on your feet all day. Occasionally I feel some pain in my feet, but it's nothing I can't deal with. 
Regarding the accommodation:
I feel very fortunate because I lived with my cousin (who recommended me this experience) and my cousin's boyfriend. 
Of course, this made it much easier for me to adapt to a new country and a new culture. 
Now I live, my cousin and her partner have left, in the same house with
three other roommates. We have some problems with cleanliness, but nothing exagerated. In the end, it's all about getting organized among all of us. 
Days off:
In my free time, I make bike routes and already have been to several cities such as Roosendaal, Breda or Tilburg.
I do not particularly miss Spain, at most the beach, Spanish food and my family. But i'm delighted to live this new adventure. In fact, I prefer the Dutch culture to the Spanish one. The people I meet are are very nice.

I recommend others to live this experience because it helps you grow professionally and personally.